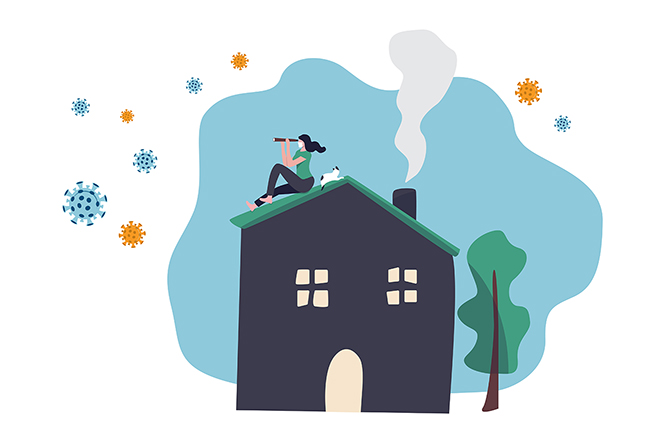 What is Going On?
In the middle of the night, I woke up with a great sense of inner awareness and the sudden realization that beyond the physical manifestation of the pandemic – the worry, the concern, the misinformation and politicization – a big mental/emotional and visual field was being generated that was slowly engulfing everything. A major thought form was creating massive anxiety.
I thought it might be time to reframe some things, individually and collectively. Let's go back to basics.
Questions for the Times
I often share with my coaching clients that I have found life is easier when we reduce our curiosity to two questions:
What is going on?
What can I do about it?
In other words, inquiries that do not lend themselves to actions are usually circular and a waste of energy and resources. Typical of these circular inquiries are:
Who is to blame?
Why is this happening to us or me?
Who should be punished?
How much and for how long?
Are we all going to die?
So, let's look at the situation from the point of view of these two productive questions. First, from a global perspective and then from the very personal level of how to protect ourselves.
In Our Thoughts and Prayers, Let's Focus on the Whole
Because this situation is affecting the whole planet, this could be an opportunity to reflect on our oneness and the notions that our divisions of race, ethnicity and nationality are very artificial. When it comes to disasters and pandemics we are all in this together.
So, it is a good time to focus on compassion, solidarity and service. Be open to give and also be open to receive. Remember that it is appropriate to ask for assistance when needed. Leave to the politicians the task of figuring out how they are going to handle the global economics and social crisis. Let the medical world deal with the medical response.

This is a Time to Focus on Family and Creative Social Interaction
Last week my wife and her family organized a zoom "happy hour" where we played a family game together. They have also set up a zoom book club for the family.
Our weekly exercise class is now also on zoom. How many of your activities, personal or professional, can you switch to a format which is safe? Please be creative and use this time to increase meaningful social interaction.
If you have older parents or relatives, it may be a time to get them a tablet and teach them how to stay connected with the rest of the family.
Take Care of Yourself so that You Can Assist in Taking Care of Others
This is a time when taking care of ourselves is the best thing we can do for our community as a whole. We have all been bombarded with the basics of hand washing and social distancing, but there are a few more things we can do and new information is coming in everyday from very reliable sources.